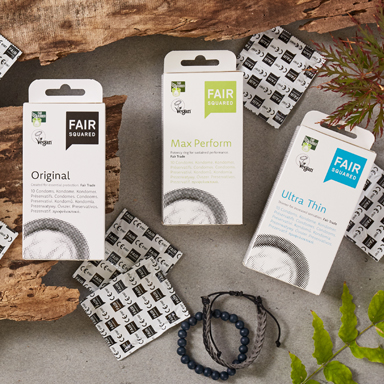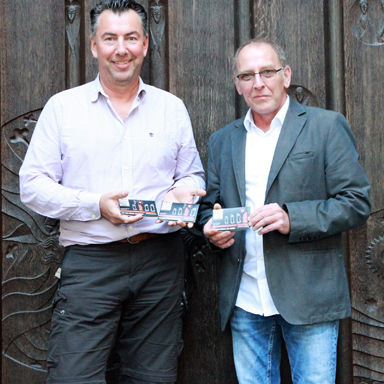 In cooperation with pro familia NRW: FAIR SQUARED condoms for sex education
As a socially responsible company we have for years employed fair trade criteria in our dealings with rubber producers in the rubber growing regions. In Germany, too, social causes matter to us and we engage wherever we can. That's why we are cooperating with pro familia NRW and supply them with condoms. Pro familia NRW uses them in their sex education classes in various schools.
WHAT DOES PRO FAMILIA EXACTLY DO?
Today, pro familia is Germany's largest non-governmental organization for sex education and the provision of information and counselling services for pregnant women and couples. Pro familia is organised in 16 national associations. In addition to providing sexual education it advocates for sexual self-determination and self-responsible family planning. Apart from giving information in outreaching counselling centres nation-wide, pro familia provides sex education classes in schools.
FAIR TRADE CONDOMS FOR SEX EDUCATION IN SCHOOLS
As part of our cooperation with pro familia NRW we supply thousands of fairly traded vegan condoms. We also supply fairly traded condoms and information leaflets to each of the other national associations upon request. pro familia has conducted sex education classes in schools for many years now. To run largescale informational campaigns on the prevention of unwanted pregnancies and STDs, the organization needs support. And that's where we as a condom manufacturer come in. As part of our cooperation with pro familia NRW we supply fairly traded vegan CE-certified condoms from our range. It is our firm belief that sex education in schools is of the utmost importance. For more information on the work pro familia NRW does, head over to their website: http://sex-profamilia.de/
10. October 2018