Partner Brands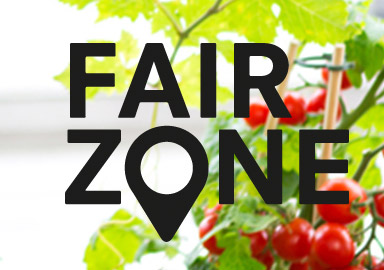 FAIR ZONE: fair household and gardening
With FAIR ZONE, the idea was born to focus on the areas of household, gardening and leisure goods. The background was to offer an alternative to conventional products, which are often made of plastic. The chosen raw material from the start: fair trade natural rubber, which is also used in FAIR SQUARED products such as condoms or menstrual cups. In addition to household gloves and fitness bands, balloons and seed bowls were developed. Step by step more articles were added, all of which share our principles of being fair to the environment and producers.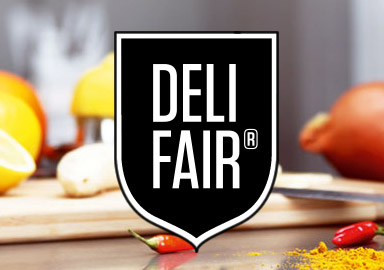 DELIFAIR: Tasting the World
The DeliFair brand unites the tastes of the world. What began with the world's first Fairtrade and organic-certified seasoning sauce series is also constantly being developed further. Thus, fair trade and organic certified raw materials are used in every DeliFair product, which tell stories of faraway countries and cultures. The first products were the popular gourmet sauces, which offer honest taste without additives and contribute to fair conditions for the cultivation partners due to their Fairtrade content.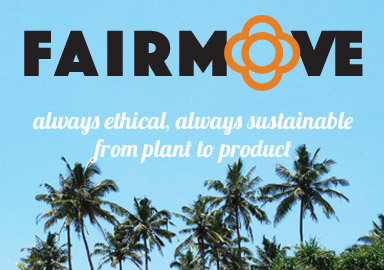 FAIRMOVE: Trendy and Fairly Traded Leisure Items
Hobbies and leisure, sports and mental fitness – the FAIRMOVE brand combines all of these with its products. A bit spiritual, a bit back to the roots and certainly fair to the producers. The newly founded lifestyle brand is aimed at all those who seek a moment to themselves between backpacking, surfing and mindfulness exercises.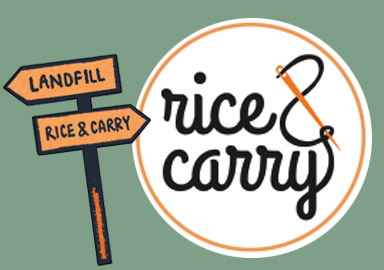 Rice & Carry: Sustainable Cooperation with Sri Lanka
A wonderful cooperation for the common cause; this best describes what is behind FAIR SQUARED and Rice & Carry. The story begins in spring 2019 when two people from FAIR SQUARED and FAIR ZONE were on a business trip in Sri Lanka. It quickly became clear: there is potential for a common cause here: empowering women. The results are numerous products that have been developed in cooperation and focus on the topic of upcycling
"Göttin des Glücks": Feel-good brand from Vienna, Austria
"Göttin des Glücks" means "goddess of happiness" and with our goddess only you are the centre of attention! Me-time on a sustainable level of well-being; that's what you will find with "Göttin des Glücks". Our partner from Vienna offers you everything you need to pamper yourself during the hectic everyday life. From bath balls to cosmetics and accessories – there is a touch of luxury that you can find in the products of the goddess. And what should never be forgotten is that all of these divine products are produced under the highest possible social and ecological standards. A dream come true!