Raw materials
Our precious raw materials from all over the world
The FAIR SQUARED cosmetics are mainly characterised by the idea of fair trade and its high quality raw materials. At this point, we'd like to tell you something about them.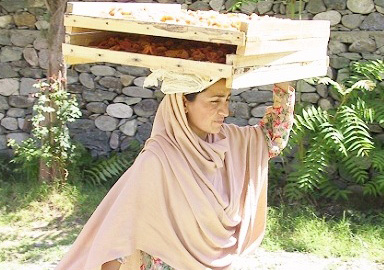 Apricot kernel and almond oil
Many of the products we offer today, contain Fairtrade certified apricot kernel oil as well as almond oil. Besides other reasons, they are both said to have excellent qualities in the cosmetical application.
High qualities in nourishing the skin
Amongst others, their high amount of unsaturated fatty acids account for the fact that both oils are often used for an itchy and dry skin. People suffering from Neurodermitis e.g. are convinced by the qualities of apricot kernel oil when applied to the skin. Besides the treatment of the skin, almond oil also serves as a massage oil since it is not absorbed too quickly and spreads well.
At the moment, we source our Fairtrade ingredients from Hunza valley in Pakistan.
Argan oil
The "Moroccan liquid gold" also plays an important role for us as a sustainable manufacturer of natural cosmetics. Since the oil from the nuts of the argan trees is said to show an anti-aging effect on the skin. For hair care, it is supporting shine and elasticity.
Our Fairtrade certifed argan oil is amongst others brought to us from a certified plantation in Morocco.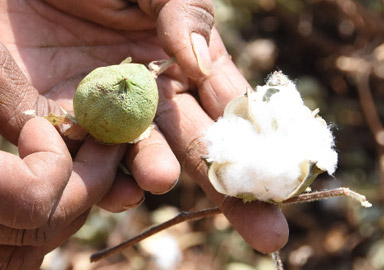 Cotton
Some of our useful accesories for daily care routines are made from cotton. And we were not FAIR SQUARED if we hadn't traced some fair trade routes for that 😉
That's why our organic and Fairtrade certified products like the cosmetic pads, cotton bags, and handkerchiefs come from sustainable projects in India.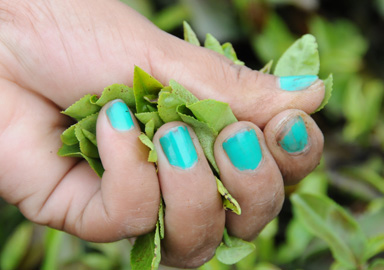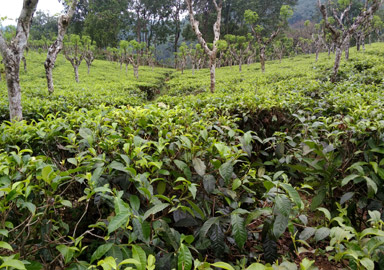 Green Tea
For centuries now, the unfermented pendant to black tea, green tea enjoys fame for its high antioxidative power. It is often associated with anti-aging and to be a valuable asset in fighting free radicals. Besides, the high amount of zinc and other precious ingredients show a soothing effect on the skin when trating skin impurities.
The Fairtrade green tea in the FAIR SQUARED products is mainly received from the region of Darjeeling, India.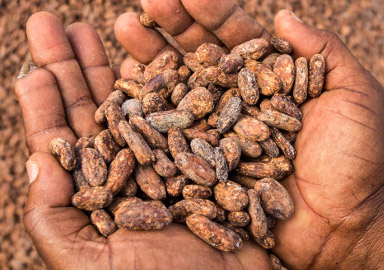 Cocoa butter
That cocoa, the main ingredient behind chocolate, is used in cosmetical terms, is not as new as it seems. We know that to cocoa butter processed beans are for example the ideal massage oil. Why? It begins to melt at body temperature, is easily applied, and leaves the skin soft and supple. That's something which also makes it the perfect treat for dry and stressed skin – an enchanting smell included.
We receive the cocoa butter from fair trading routes from the Dominican Republic.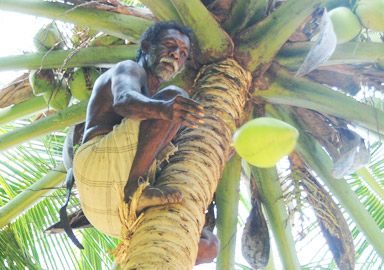 Coconut oil
Not only the rising movement of DIY cosmetics has given coconut oil its fame. We as a manufacturer of natural cosmetics have known about the positive qualities of the raw material from the coconut palm for quite a while. The oil combines a high amount of natural antioxidatives and vitamin d, both are said to rejuvenate the skin. Besides, the oil is often used for the care of dry hair and skin, as well as being purely used as a simple make-up remover.
Most of the times we receive our Fairtrade coconut oil from India.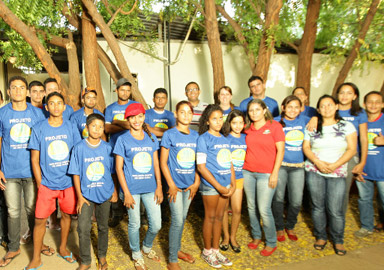 Limes
When thinking of limes, their fresh smell often comes to mind. This is why we chose this ingredient for some of our FAIR SQUARED products. Besides, the green sister of the lemon is said to have a high potential to work as an antioxidative. Furthermore, it is often associated with an antibacterial, disinfectant effect. Externally used, limes are also thought to improve skin irritations and stimulate.
Our FAIR SQUARED lime products contain fairly traded lime extract which we e. g. source from Brazil.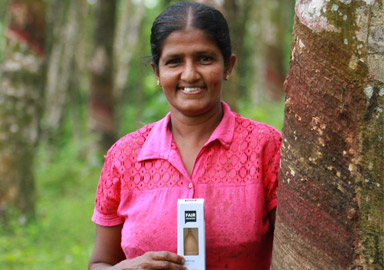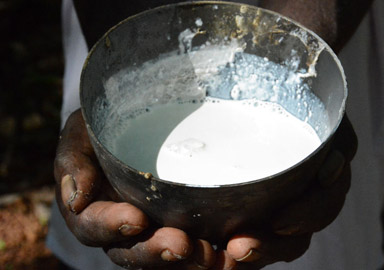 Natural rubber (latex)
What would FAIR SQUARED be without the milk of the rubber tree Hevea brasiliensis?
Surely not the same as we are now. Because the whole story began with fairly traded latex. The idea of the first Fair Rubber certified condoms was born and the topic of fair wages and working conditions was brought to the latex production.
From condoms to Period Cups
Still today, we are huge fans of the raw material, always seeking new paths to support its special role in our assortment. Since then, it is the chosen material for the world's first sustainable and biodegradable menstrual cup – the FAIR SQUARED Period Cups.
We derive our fair natural rubber products as well as the material from Fair Rubber certified sources in India and Sri Lanka.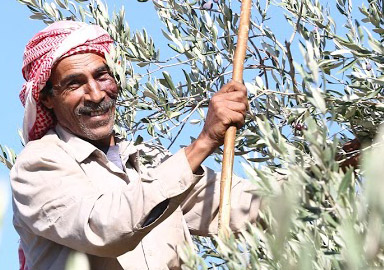 Olive oil
Olive oil plays an important role in the formulas of FAIR SQUARED formulas because it is one of the first raw materials we've used. The diverse, healthy oil from the fruits of the olive tree had already been used for body care in antiquity. Thanks to its high amount of precious antioxidants and vitamin A and E, olive oil carries the label of a high anti-aging effect.
At the moment, we source our Fairtrade certified olive oil from producing partners in Palestine and Lebanon.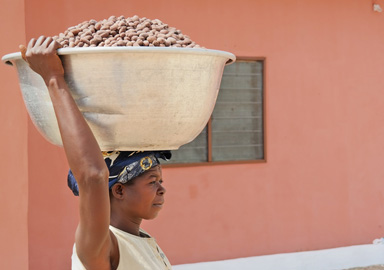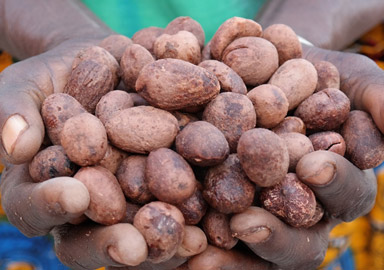 Shea butter
The fruit of the shea tree is an all-time classic in body care terms. To get the popular fat, the nuts from the shea tree have to be separated from the pulp and be carefully chopped up. Brought to a mush together with water, afterwards sieved, shea butter is a real allrounder.
Whether in use for chapped, extremely dry, sensitive skin or as massage oil – this wonderful ingredient, also known as karité butter, can obviously also be found in our FAIR SQUARED products.
Thanks to its perfect gliding abilities, shea butter is also part of our massage candle formulas.
Our Fairtrade certified shea butter is from Ghana at the moment.